ARCHAEOLOGICAL FIELD SCHOOL
~Bates County:  Ground Zero of Order No. 11~
Contact Dr. Ann Raab for information on the
next Student Field School sponsored by the
University of Missouri, Kansas City.
Dr. Ann Raab's archaeological work on Order No. 11, issued by the Union Army in August 1863, here in Bates County was featured in the 2010 March/April issue of the prestigious magazine, Archaeology. Ann's work attracted the attention of this publication whose subscribers include professional archaeologists from around the world. The article highlights Bates County and the experiences of the homesteaders who lived here during the Civil War and were forced to leave under the Union Army's Order No. 11.  Union soldiers then looted what was left and burned every town and farm to the ground.   Ann's archaeological work has uncovered remaining artifacts from that era. We thank Ann and her husband, Dr. Mark Raab, for their interest and work toward retrieving and preserving this history.                                                 
Application and information available.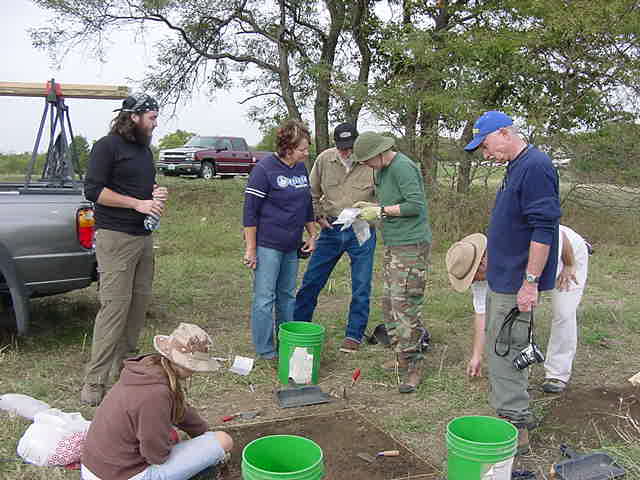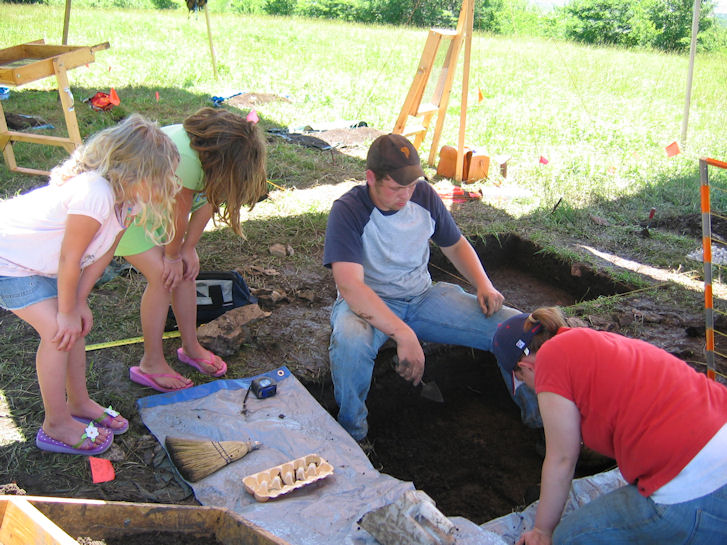 Border War Archaeological Project
Young girls on Visitors Day watching the work at one of the Bates County sites.